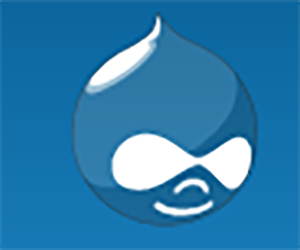 Basic Web Content Management Systems (Drupal)
In this course, you learn how use a Drupal site as an ordinary visitor then learn how to create a Drupal site of your own. You will learn how to create articles with images, basic pages, forums, polls, blogs, contact forms, comments on nodes, special content types; design blocks and menus; set up permissions; add audio and video to your Drupal site; change and modify themes; do regular backups and core updates.
Your Drupal site will be located in Pantheon free-access. However, to go live with your Drupal site, you will need to pay Pantheon a monthly fee or find and migrate to another web service.
In this course, you learn to:
read about Drupal; visit Drupal sites to understand how it us used
create your own free Pantheon site and Drupal site that exists within Pantheon
as an ordinary user, you will:

request access to the course Drupal site
create an article with images
comment on other existing articles
create a basic page with a custom field
vote in a poll
contribute to a forum
fill out a contact forum

as a Drupal site creator and administrator, you will

do all of the task listed for ordinary users
set up permissions for various types of users (in particular, authenticated users)
invite one or more uisitors to your Drupal site
know how to search for, select, install and configure modules
create custom content types for special uses
create blocks for specific content, and position those blocks on select Drupal pages
change and modify themes
add images, tables, audio and video to your Drupal site
do regular backups and core updates
You use links, videos and transcripts of those videos to learn these tasks, e-mail your instructor when you have questions, do your work in the class Pantheon Drupal site and in your own Pantheon Drupal site, and notify your instructor when items are ready for review.
Example units from this course:
Course cost: McMurrey Associates $175 U.S., no other purchases necessary.
Here are the policies for this course:
You have 93 days to complete the units of this course.
You are welcome to work ahead of the schedule you see on your schedule page for this course. If you foresee needing extra time, contact admin@mcmassociates.io
You can choose whether to take this course for a letter grade or pass–fail.
No refunds will be granted after the third day that you have access to this course.
Unless results are automatic, your instructor will review, comment on, and return your work within three days of receipt. Expect an e-mail confirmation that your instructor has received your work.
Your instructor is available many hours per week to answer your questions and provide other help. Setting up an appointment works best.
The topics in this course are the most important at beginning and intermediate levels. You can request units on other topics; your instructor will consider adding them.
Your instructor will gladly provide you with a letter describing the quality of your work in this course.
Your instructor will make reasonable efforts to ensure your success in this course but can make no guarantees concerning your writing or career success outside of this course.
Information and programs provided by admin@mcmassociates.io.